(4-3-21) Major League Baseball this week jumped right in the middle of a 'political mess' that they created….one that may impact them for may seasons to come.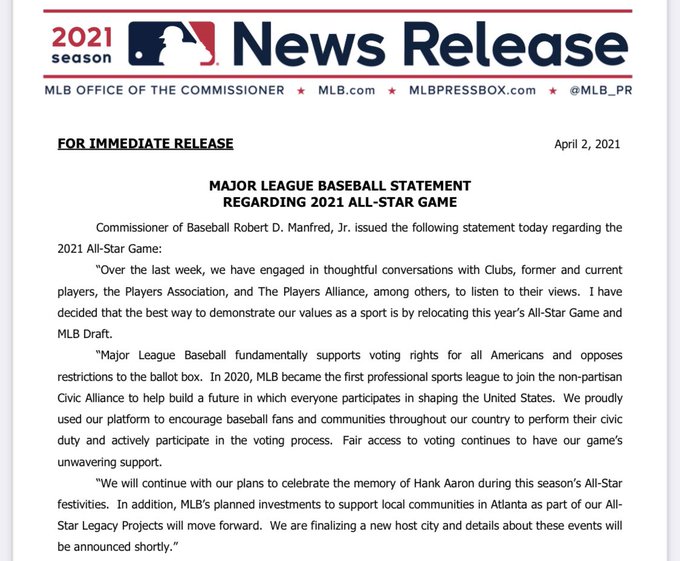 President Joe Biden has supported the moving of the game from Atlanta –
The reaction by Commissioner Rob Manfred punished one of his own franchises for something they had not participated in in the entire process.
The Braves statement indicates that they were not pleased with the MLB actions that were taken – 'neither our decision, nor are recommendation'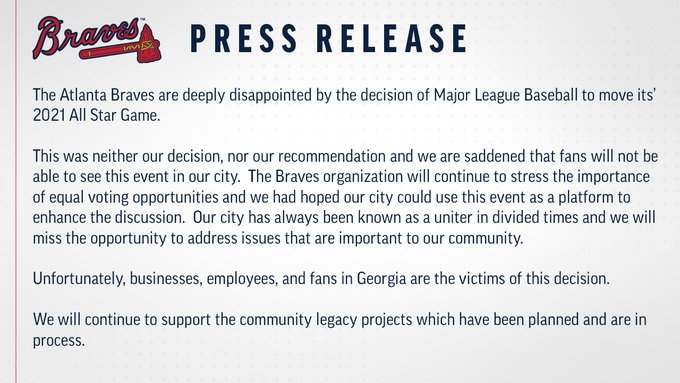 Reactions from both sides-
The actions taken by MLB also got the attention of politicians on Capitol Hill –
Should pro sports support or disapprove political issues? Will this impact the future of baseball? Where will they host the all star game?